---
Descripción: "¿Buscas una habitación en Londres? Aprende cómo encontrarla y pon a prueba tu conocimiento con nuestro cuestionario sobre el tema."
---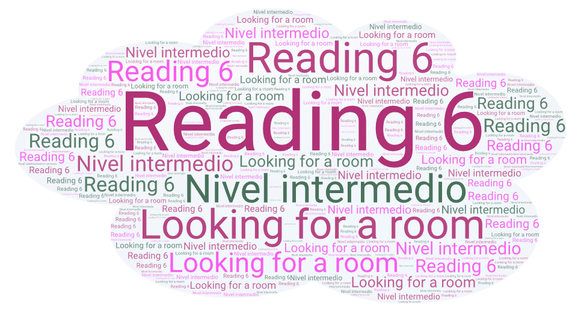 ---
---
Looking for a Room
Are you on the hunt for a room to rent in the bustling city of London? You're not alone! The search for accommodation in the capital can be quite a challenge, but with some patience and strategic planning, you'll find a cozy spot to call home. In this article, we will explore the essential steps and considerations when looking for a room in London.
To begin with, decide on your budget. London is known for its steep living costs, so it's crucial to set a realistic budget. Take into account not only the rent but also bills and transportation expenses.
Next, explore various sources for listings. You can check online platforms like SpareRoom or Gumtree, or consult local estate agents. Additionally, don't forget to network through friends and social media – word of mouth can often lead to excellent opportunities.
Once you find some options, arrange viewings. This is your chance to inspect the room, meet potential flatmates or landlords, and get a feel for the neighbourhood. Always prepare a list of questions to ask during the viewing, such as the duration of the lease, house rules, and included amenities.
After the viewings, it's decision time. Evaluate the pros and cons of each room you've seen, and don't rush into a decision. Take your time to make the right choice that suits your needs and preferences.
Moving on, when you've made your selection, be prepared for the paperwork. You'll likely need to provide references, proof of identity, and sometimes a deposit. Ensure you understand the terms of your tenancy agreement and your rights as a tenant.
Furthermore, consider location carefully. London is vast, and your room's proximity to your workplace or university can significantly impact your daily life. Think about the commute and local amenities when finalizing your choice.
In addition, it's crucial to consider the housemates. Compatibility is essential for harmonious living. Ask about their routines, and don't hesitate to discuss shared responsibilities, such as cleaning and bills.
Moreover, keep in mind that some areas of London are more expensive than others. East London, for instance, tends to be more affordable than the upscale neighbourhoods in the West End.
To sum up, finding a room in London requires careful planning and thorough research. Don't forget to explore various sources, be mindful of your budget, and consider location and housemates. Once you've made your decision, handle the paperwork responsibly.
Now, let's test your knowledge with some questions:
---
READINGS NIVEL BÁSICO
---
Descripción: Listado de readings de nivel básico en inglés. Los readings contienen ejercicios de uso del inglés y de comprensión lectora. Están orientados para usuarios con un nivel principiante en inglés. Los ejercicios de reading tienen auto-corrección con lo que usted puede evaluarse a sí mismo/a.
---
---
READINGS - NIVEL INTERMEDIO
---
Descripción: Listado de readings de nivel intermedio en inglés. Los siguientes ejercicios de reading están recomendados para un nivel B1 de inglés y para 3º y 4º de educación secundaria. Los ejercicios contienen auto-corrección. 
---
---
READINGS - NIVEL AVANZADO
---
Descripción: Ejercicios de reading de nivel avanzado en inglés. Te presentamos una serie de readings recomendados para un nivel B2 / C1 de inglés. Los ejercicios de reading de nivel avanzado tienen auto-corrección. El usuario puede evaluarse a sí mismo. 
---