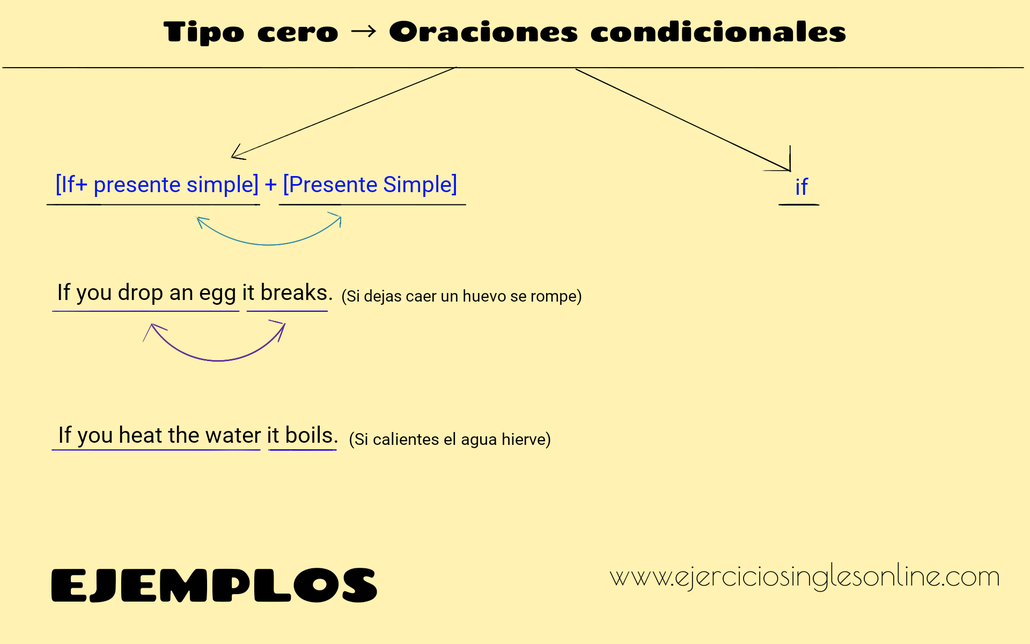 1. If you drop an egg it breaks.
(Si dejas caer un huevo se rompe)
2. If you pour oil on water, it floats.
(Si echas aceite en el agua, flota)
3. If I don't sleep well, I look like a zombie in the mornings.
(Si no duermo bien, parezco un zombi por las mañanas)
4. If you don't buy Alice everything she wants to, she cries.
(Si no le compras a Alice todo lo que quiere, llora)
5. If you pay with your credit card at Mercadona supermarket, you get a discount.
(Si pagas con tu tarjeta de crédito en los supermercados de Mercadona, consigues un descuento)