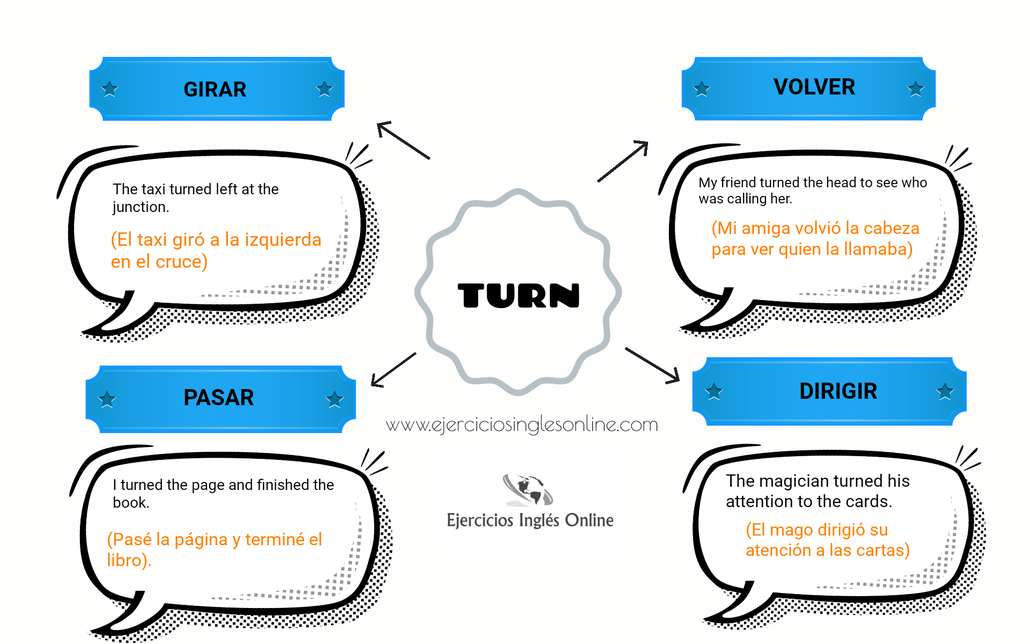 *Estos son algunos de los significados principales del verbo "turn" en inglés. Pero puede tener muchos más. Para ello, veamos los siguientes ejemplos:
ejemplos
1. Turn left at the next crossroads. The house should be over there.
(Gira a la izquierda en el siguiente cruce. La casa debe de estar por allí)
2. You can turn a bottle into a musical instrument simply by blowing on it.
(Puedes convertir una botella en un instrumento musical simplemente con soplarlo)
"Turn" aparte de ser un verbo también puede funcionar como sustantivo. Fíjate en los siguientes ejemplos:
1. Now it's my turn and then it'll be yours. 
(Ahora es mi turno, y luego será el tuyo)
2. I gave the screw another turn.
(Le di al tornillo otra vuelta)