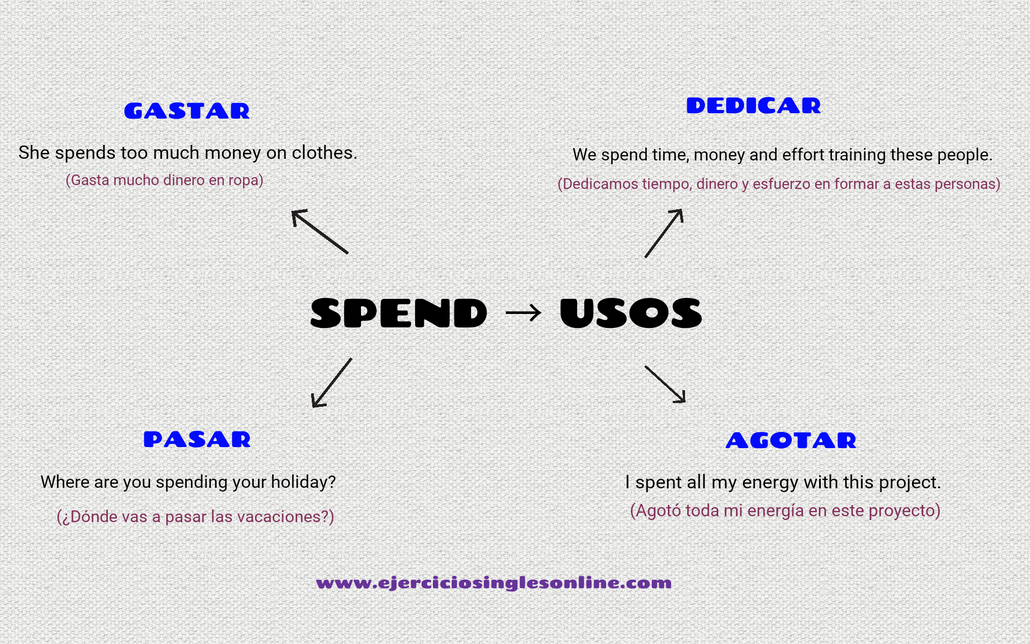 MÁS EJEMPLOS CON "SPEND" EN INGLÉS
1. I've spent a fortune in this house.
(He gastado una fortuna en esta casa)
2. It's money well spent. 
(Es dinero bien empleado)
3. He spends all his time sleeping.
(El se pasa la vida durmiendo)
4. IDIOM - To spend a penny. - *BrE
 (Cambiarle el agua al canario)
5. The storm has spent its fury.
(La tormenta ha agotado su furia)
6. He spent 5 years learning English.
(Pasó 5 años aprendiendo inglés)
CONTENIDOS SIMILARES