---
Descripción: Descubre emocionantes festivales alrededor del mundo, desde el animado Carnaval de Brasil hasta el tradicional Diwali en India. Lee sobre estas celebraciones únicas y luego pon a prueba tu conocimiento con un cuestionario divertido. ¡Sumérgete en la diversidad cultural de las festividades!
---
Readings nivel básico
1, 2, 3, 4, 5, 6, 7, 8, 9, 10, 11, 12, 13, 14, 15, 16, 17, 18, 19, 
---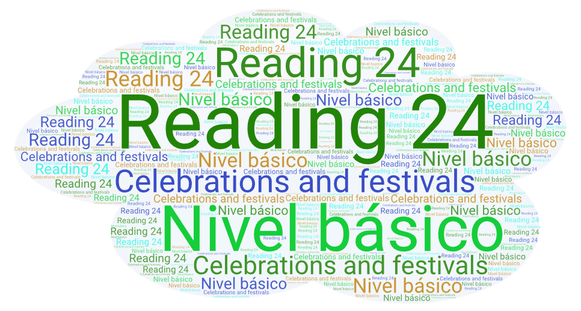 ---
---
Celebrations and Festivals
Celebrations and festivals are important events that bring people together to enjoy special moments and create lasting memories. These joyful occasions are marked by various cultural traditions, music, dancing, and delicious foods. Let's explore some popular celebrations from around the world.
One of the most well-known celebrations is New Year's Eve, which is celebrated in many countries on December 31st. People gather with family and friends to welcome the new year with fireworks and parties. In Spain, they have a tradition of eating twelve grapes at midnight for good luck.
Another famous festival is Diwali, also known as the Festival of Lights, celebrated by Hindus, Sikhs, and Jains. It usually takes place in October or November and involves lighting lamps, exchanging gifts, and enjoying sweets. In India, houses are decorated with colorful rangoli patterns.
Carnival is a vibrant festival celebrated in countries like Brazil, Italy, and Trinidad and Tobago. It usually occurs before the Christian season of Lent and is marked by parades, masquerade balls, and lively music. In Brazil, the samba parade is a highlight of the Carnival celebration.
In China, the Spring Festival, also known as Chinese New Year, is a significant event. It takes place between January and February and is a time for family reunions, feasting, and dragon and lion dances. Each year is represented by an animal from the Chinese zodiac.
The Day of the Dead, or Dia de los Muertos, is a Mexican holiday that honors deceased loved ones. Celebrated on November 1st and 2nd, families create colorful altars with photos, food, and candles. It is believed that during this time, the spirits of the dead return to the world of the living.
Amplia tu conocimiento en los siguientes enlaces: