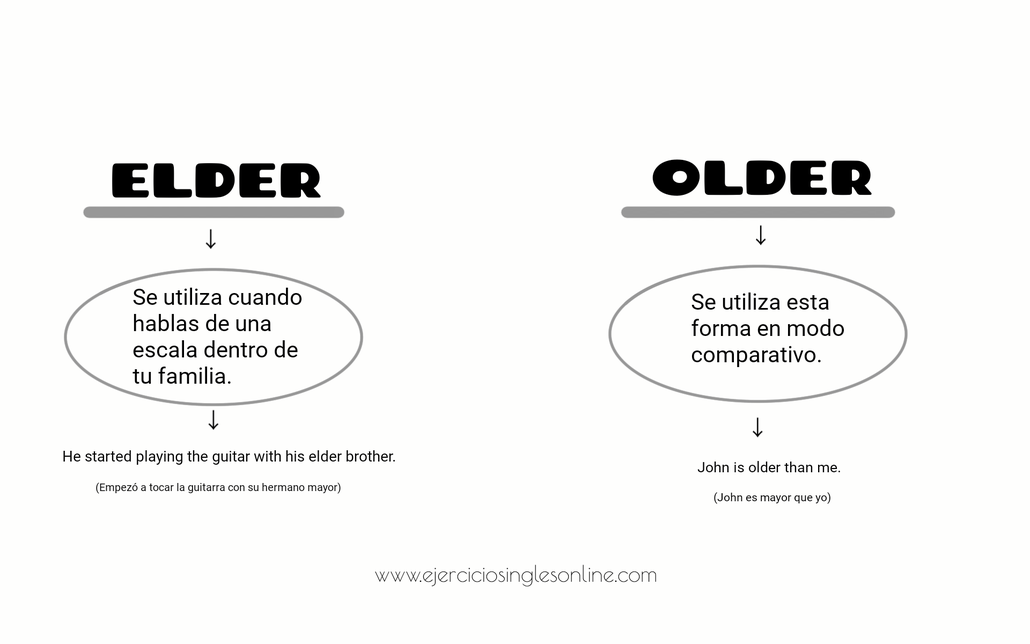 Ejemplos
ELDER
1. George is my elder brother.
(George es mi hermano mayor)
2. Anthony is the elder of the three.
(Antonio es el mayor de los tres)
3. This is my elder sister Evelyn.
(Esta es mi hermano mayor Evelyn)
OLDER
1. John is older than James.
(John es mayor que James)
2. I have got an older brother.
(Tengo un hermano mayor)
* pero no quiere decir que sea el mayor de mis hermanos.
3. I am older than you.

(Soy mayor que tu)