---
Descripción: Verbo Be - Futuro simple - Conjugación. En la siguiente entrada puedes acceder al futuro simple del verbo irregular be - was/were - been en inglés.  También puedes acceder a nuestros ejercicios con auto-corrección relacionados con el verbo to be online. 
---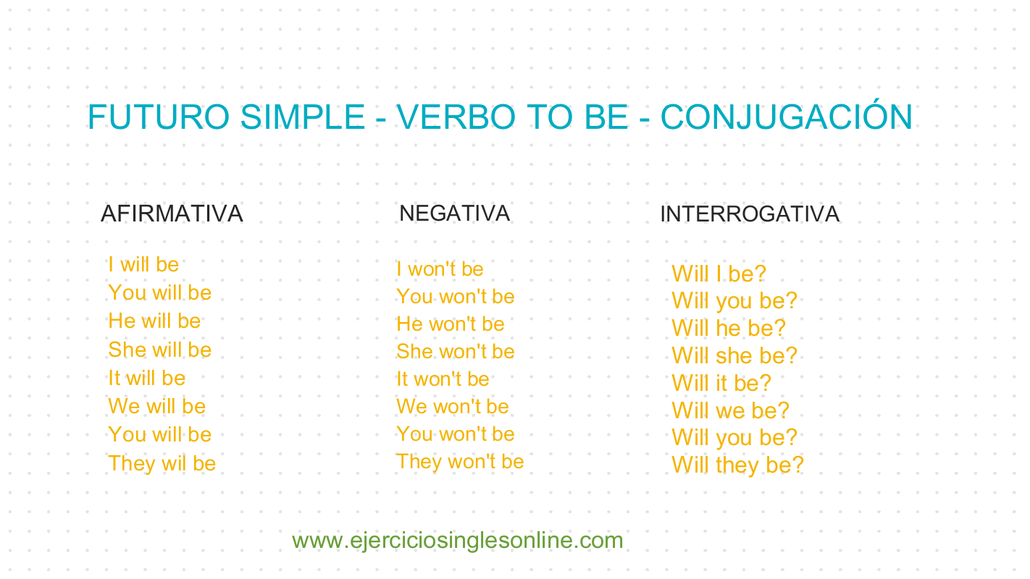 to be - futuro simple - ejercicio 1
---
Descripción: To be - Futuro simple - Ejercicio 1. Traduce las siguientes oraciones utilizando la forma correcta del futuro simple del verbo to be en inglés. Después, comprueba tus respuestas. 
---