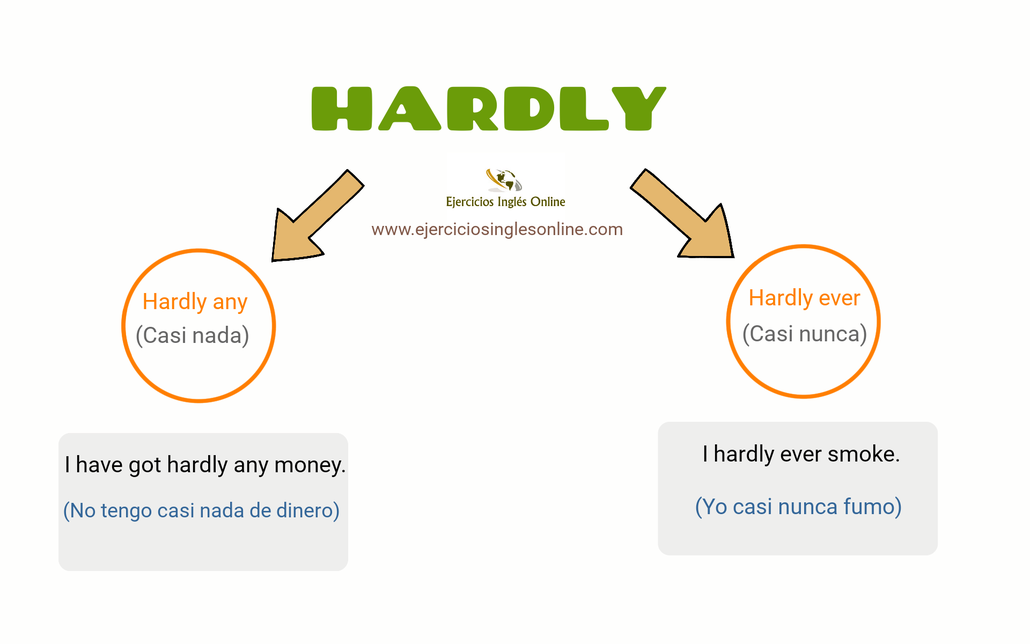 1. The problem is that hardly any immigrants can qualify to become residents.
(El problema es que casi ningún immigrante puede calificar para ser residente)
2. After my sister discovered the cookies, there were harly any left.
(Después de que mi hermana descubriera las galletas, no quedó casi ninguna)
3. There is hardly any chance of George being promoted.
(No hay casi ninguna probabilidad de que asciendan a George)
4. Steve hardly ever drinks coffee in the morning.
(Steve casi nunca bebe café por la mañana)
5. She harly ever studies for her exams. 
(Ella casi nunca estudia para sus exámenes)
6. He hardly ever left the flat, for fear of police.
(El casi nunca salía del piso por miedo a la policía)