Pasado continuo
 · 20. noviembre 2019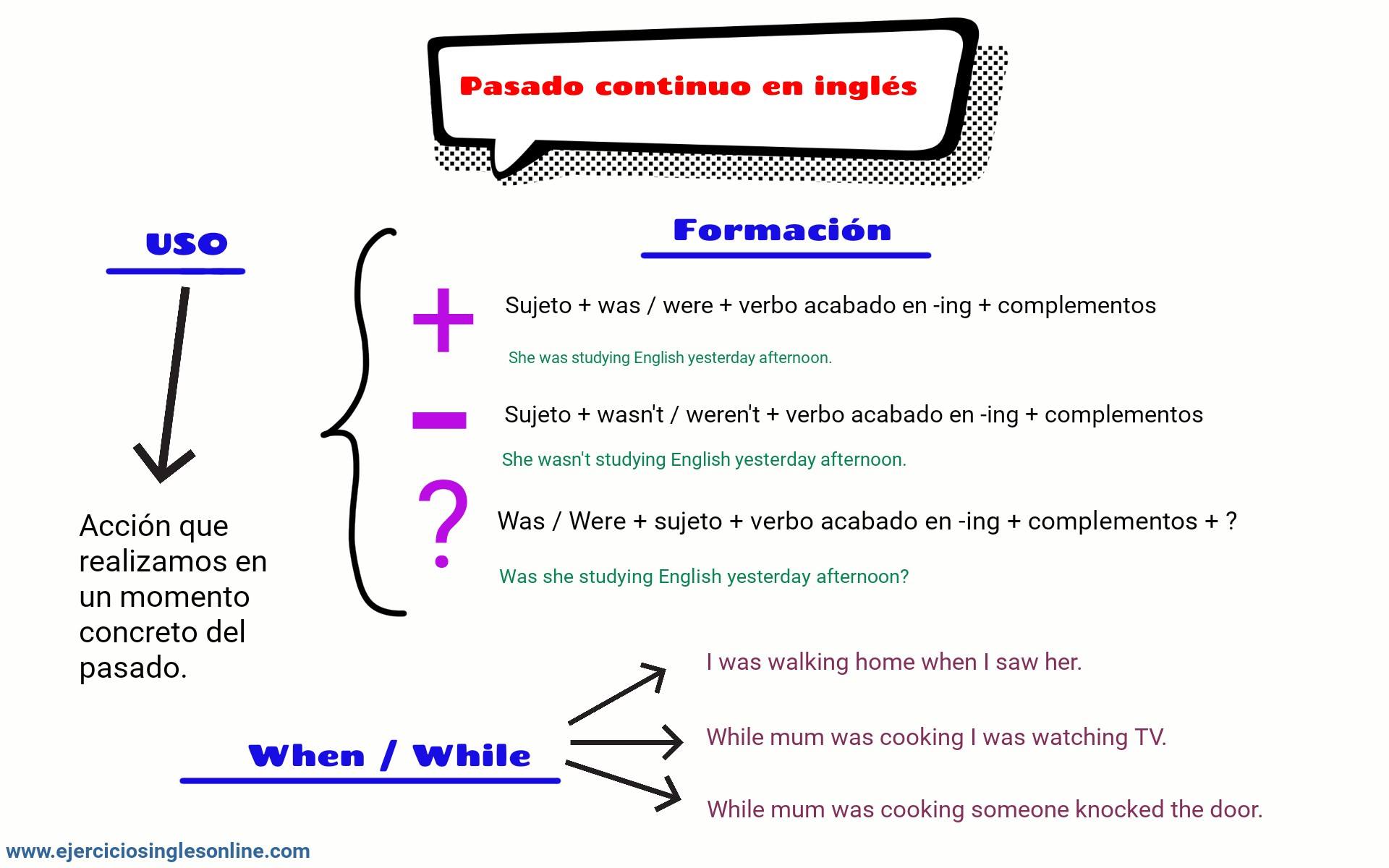 Pasado continuo en inglés - Ejemplos de oraciones. En la siguiente entrada te presentamos 20 ejemplos de oraciones en pasado continuo en inglés traducidas para que puedas valorar el uso del pasado continuo en inglés.
Pasado continuo
 · 16. noviembre 2017
1. She was playing basketball yesterday at five o'clock. (Ella estaba jugando a baloncesto ayer a las cinco) 2. We were studying hard yesterday afternoon. (Nosotros estábamos estudiando duro ayer) 3. They were watching TV when I arrived. (Ellos estaban viendo la television cuando yo llegué) 4. The thieves were stealing when the police arrived. (Los ladrones estaban robando cuando la policía llegó) 5. They were smoking at the bus stop. (Ellos estaban fumando en la parada del autobús) 6. I...