---
Descripción: En este artículo aprenderás los phrasal verbs más comunes con el verbo "set". Descubre su significado, cómo se utilizan en contextos reales y mejora tu comprensión del inglés. ¡No te pierdas la oportunidad de enriquecer tu vocabulario con estos phrasal verbs esenciales!
---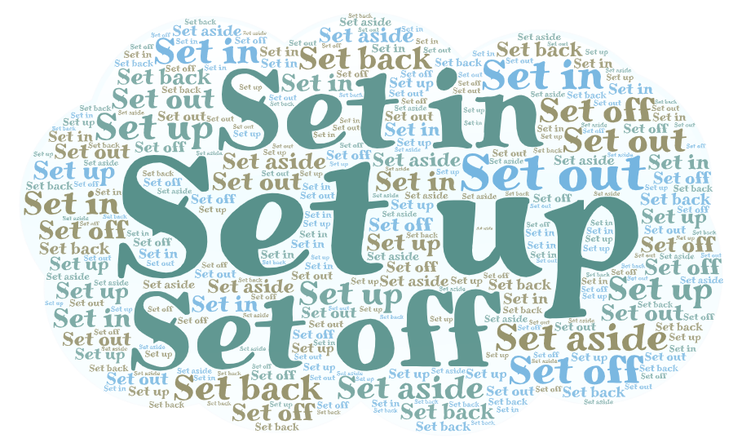 Set up - to establish, configure, or assemble something
Example: They're going to set up a new business in the city.
(Van a establecer un nuevo negocio en la ciudad.)
Set off - to trigger, initiate, or detonate something
Example: The fireworks set off at midnight.
(Los fuegos artificiales se iniciaron a medianoche.)
Set in - to settle in, begin to develop or take hold
Example: The cold weather has already set in.
(El clima frío ya se ha instalado.)
Set out - to start a journey or task, or to state or explain something clearly
Example: We're going to set out on a road trip tomorrow.
(Vamos a emprender un viaje por carretera mañana.)
Set aside - to save or reserve something for a particular purpose or time, or to ignore or disregard something
Example: She set aside some money for her retirement.
(Ella reservó algo de dinero para su jubilación.)
Set back - to delay or hinder progress or development, or to cost someone time or money
Example: The unexpected illness set us back several weeks.
(La enfermedad inesperada nos retrasó varias semanas.)
Settle down - to become calmer, more relaxed, or more stable, or to establish a permanent home or residence
Example: After a busy day, he likes to settle down with a good book.
(Después de un día ocupado, le gusta relajarse con un buen libro.)