Descripción: Frases motivadores en inglés. Te presentamos nuevas frases motivadores en inglés que podrás utilizarlas tanto en lenguaje hablado como en redacciones escritas.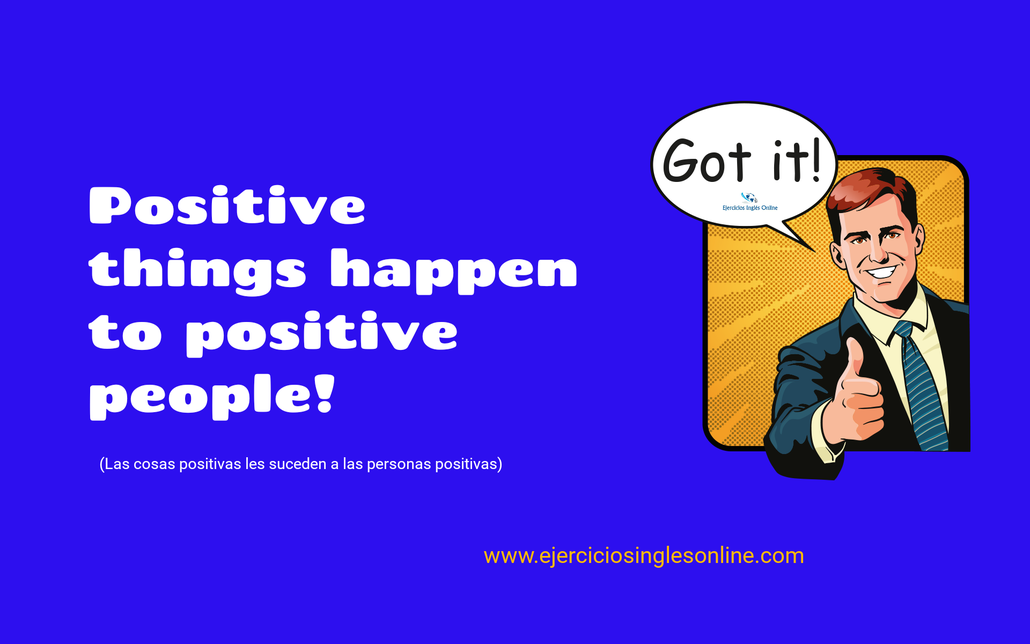 1. Work hard. Drink big.
(Trabaja duro. Sueña en grande)
2. Positive things happen to possitive people.
(Las cosas positivas suceden a personas positivas)
3. Opportunities don't happen. You create them!
(Las oportunidades no suceden. Tu las creas)
4. Don't raise your voice, improve your argument.
(No levantes tu voz, mejora tu argumento)
5. All your dreams can come true, if you have the courage to pursue them.
(Todos tus sueños pueden hacerse realidad si tienes el coraje de perseguirlos)
6. Early to bed and early to rise makes a man healthy, wealthy and wise.
(Irse a la cama temprano y levantarse temprano hace a un hombre sano, rico y sabio).
7. Success is where preparation and opportunity meet.
(El éxito es donde la preparación y la oportunidad se juntan)
8. Honesty is the first chapter in the book of wisdom.
(La honestidad es el primer capítulo del libro de la sabiduría)
9. Try to be rainbow in someone's cloud.
(Intenta ser arco iris en la nube de otra persona)
10. Light tomorrow with today!
(¡Ilumina el mañana con el día de hoy!)