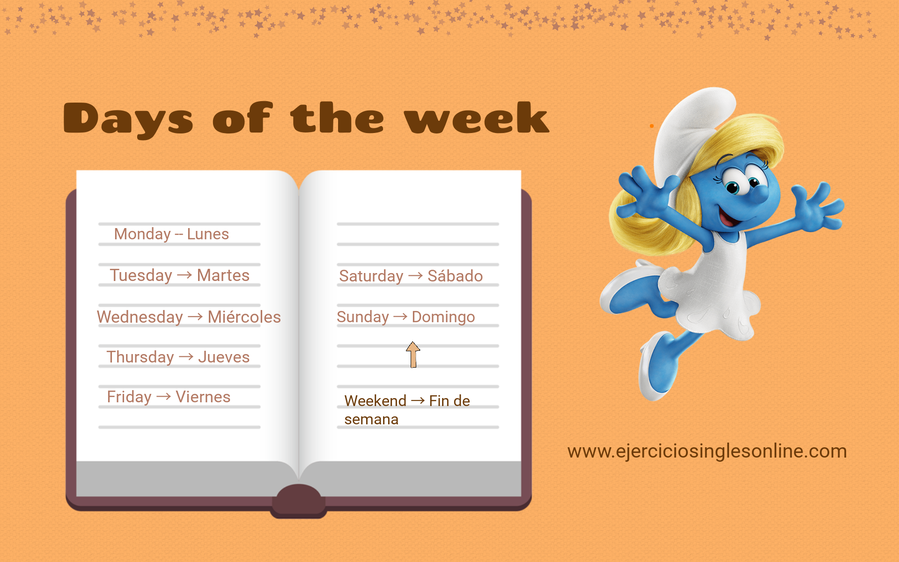 1. I usually go to school on Mondays. 
(Normalmente voy a la escuela los lunes)
2. Tuesday is my favourite day of the week.
(El martes es mi día de la semana favorito)
3. I never work on Wednesday.
(Nunca trabajo en miércoles)
4. My mum visits me on Thursdays.
(Mi madre me visita los jueves)
5. My friend Paul is coming this Friday.
(Mi amigo Paul viene este viernes)
6. The concert is on Saturday.
(El concierto es el sábado)
7. I like watching soccer on Sundays.
(Me gusta ver el fútbol los domingos)