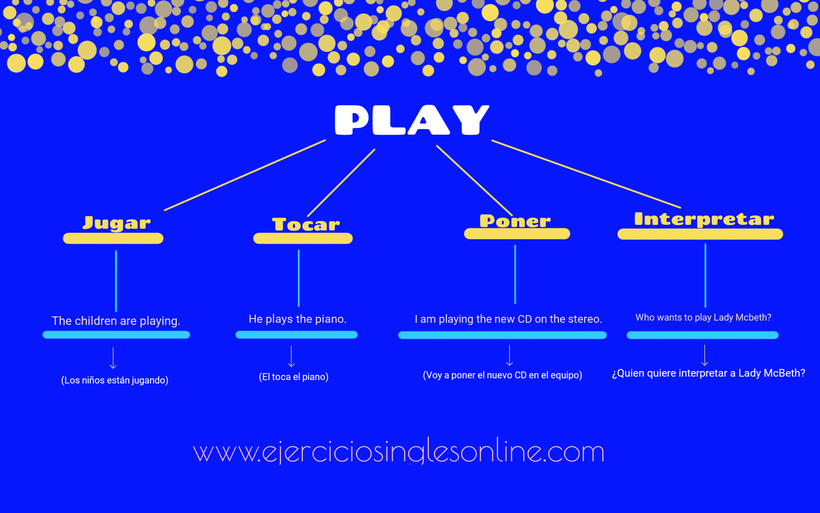 ejemplos verbo "play"
1. My daughter will play the role of Juliet in Romeo and Juliet.
(Mi hija interpretará el papel de Julieta en Romeo y Julieta)
2. My neighbours play music so loudly  that the walls shake.
(Mis vecinos ponen la música tan alta que las paredes tiemblan)
3. He is learning to play the guitar.
(El está aprendiendo a tocar la guitarra)
4. I play football with my friends on Sundays.
(Juego a fútbol con mis amigos los domingos)